When I first started cooking Indian dishes, I felt so overwhelmed by the sheer number of spices in each recipe. I mean my god, I come from a culture where the primary spice of choice is salt. Maybe pepper. But pepper is even too "spicy" for a lot of Americans.
Some people might get naughty and throw in a little paprika or garlic, but overall Americans stick to a very limited number of spices. A common saying is "I just don't like spicy." But I'm not even sure if my comrades know the difference between a dish that is too hot – temperature wise, and a flavorful one!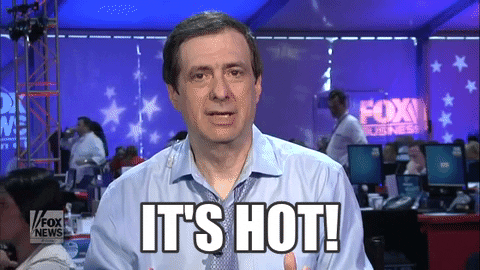 So when I delved into Indian cooking, it felt like I needed to invest hundreds of dollars to buy all the spices I didn't own. And in fact, I did go out and buy 20 different spices because I'm a typical Type A Virgo.
I scoured the internet for tips and tricks, all of which were incredibly unhelpful. Most Indian recipes are geared towards other Indians who already have a strong foundation in the art of Indian cooking.
Everything felt confusing! The measurements were in grams, not teaspoons. There didn't seem to be an agreed upon spelling for any ingredient or dish – is it Tur Dal or Toor Dal, is it Kasuri Methi or Kasoori Methi? Should I make Chole or Chana Masala? Although spelling variances don't seems like a major issue, as a non-Indian person, it is VERY confusing.
I ended up doing the time consuming and costly leg-work to discover what spices were actually necessary and worth the investment. These 5 Indian spices are worth your investment:
100% of the Indian dishes I've cooked had some combination of these 5 spices. Admittedly a lot of recipes call for even more spices, (like the one's in the next section!) but not all are required if you don't have them handy. These 5 are the foundation for all Indian recipes and will yield you an authentic and tasty meal.
And since I know going to an Indian grocery store can be intimidating, I included links to authentic spice retailers online!
Bonus spices for the Intermediate Indian food cook
After a couple months of successful Indian cooking, you might want to invest in a few more spices. These spices will really take the flavor of your Indian dishes to another level.
Ghee – clarified butter. You can also use oil and be just fine!
Pre-made mixes – there is absolutely no need to come up with your own Chole, Pav Bhaji, Tandoori etc spice mixes. I did that when I 1st started cooking Indian dishes and it's a complete waste of time. As soon as I saw my MIL pull out a pre-made spice mix, I knew all my tinkering to find the right homemade combination was over.
Kasoori (or Kasuri) Methi – creates an ultra buttery taste for Palek Paneer and Dal dishes.
And finally, spices most Americans already own that are found in Indian dishes
1. Garlic
2. Ginger
3. Cinnamon
4. Bay Leaves
5. Cardamon & Cloves
***Traditional recipes call for whole cloves & cardamon pieces, however I have found this to be problematic. After the dish has cooked, it is impossible to find the little pieces. So someone inevitably bites into a whole cardamon. Yuck! I'd recommend purchasing both in the ground form.***
Time to get cooking……
Indian cooking is all about trial and error. It's figuring out the timing of pressure cookers and how much of 1 spice is too much and another is not enough. So get out there and just TRY. You will not regret it!
If you're looking for super helpful tip and tricks to making your Indian dishes more authentic, read this!